The Charity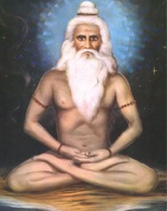 The trust is registered and the donations are tax-exempted under the IT act 80G. The trust invite one and all to participate in it's free medical camps,awareness programs, helping the unabled, feeding poors, widows upliftments,destitutes care, elders care, maintaining a plastic free green universe, poor education, village upliftments and hamlet rejuvenation programs. Keep the sanathan dharma by feed the poors.
Give away your erasable materials and collect indelible dharma. Make free yourself from the bondages of karmas. Erase your karmas by Dharmas.
Donations
Patronage :

Rs.1,00,000/- for Lifetime
Rs.10,000/- for 2 years
Rs.5,000/- for 1 year
Membership:
Fullmoon Annadhanam
Rs.6,000/- for 75 persons
Rs.18,000/- for 200 persons
Adapting a village for freeYoga course (sponsorship)
Rs.60,000/- for 7 days of 21 hours package for 60 participants
Free medical camps (sponsorship donations)
Rs.1,00,000/- for 1 day of 12 hours
Free Education
Rs.25,000/- per child / per year
Making the country Green
Rs.10,000/- per year for 100 trees
Awareness programme as killer discases like Cancer, AIDS, etc
Rs.1,00,000/- for three programmes
Eradication of plasticsawareness programmes
Rs.1,00,000/- for three programmes stage dramas, street dramas etc.
Our Auditor
Mr.P.G.Sadgurudas
U.Gopinath and co.,
Chartered Accountants,
5/2,Krishnasamy Avenue,
Luz church road, Mylapore,
Chennai - 600 004
T : 044 - 24987625
M : 91 98410 74968
F : 044 - 24984983
E : ugc@satyam.net.in, ugopinathandco@yahoo.co.in

Internal Auditing
Mr. Mahendran
M : 97862 42088
Donations will de given 80G tax exemptions. Donations can be sent to

Our PAN No: AABTB 3452C

Account Name : PATHANJALI YOGA MANDIRAM TRUST
Current A/C No. : 729570892
Bank : INDIAN Bank
Branch : Palani
Branch Code : 00238
IFSC Code : IDIB000P014

Current A/C No. : 11731351950
Bank : Karur Vysya Bank
Branch : Palani
Branch Code : 001173
IFSC Code : KVBL0001173